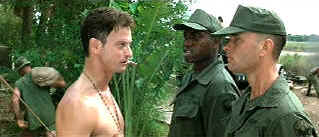 Dan emailed Ben and I this afternoon and asked if we could post this on our blog to advertise the Pirate Blue Online Auction. So, mom and dad, happy reading...!
The Pirate Blue On-Line auction is open! The auction features once in a lifetime Pirate experiences, exclusive autographed Seton Hall memorabilia and much more. Here are just some of the great items available for auction:

- Dream Seats to the Pirates Home Games vs. Louisville and Notre Dame
- Courtside Seats to Pirates Home Games vs. Cincinnati and DePaul and many more!
- Seton Hall Radio/TV Sponsor Package
- Signed Pirates Memorabilia
- VIP Parking Passes for all Nine Big East Men's Home Games at the Prudential Center and much more....

Remember, the auction closes Thursday, December 17th so this is a perfect opportunity to get a great holiday present for that special Pirates fan! Check out the
Pirate Blue Online Auction
page for the full list of items!